Our Mission Statement
We are committed to maintaining a high standard of integrity and professionalism in our relationship with you, our client. We endeavor to know and understand your financial situation and provide you with information, services, and products to help you reach your goals.
Daines Financial is committed to helping you pursue your long-term financial goals. As specialists in retirement planning and estate conservation, we can help you answer the questions you may have about your financial future, such as:

Will I be able to retire early?
How much money will I need in order to retire?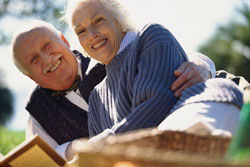 How can I get the most out of my company retirement plan?
What is the best way to invest for a child's college education?
How can I protect my estate and make sure it is used as I wish?
How can I provide for my lifestyle if I'm too sick or hurt to work?